This is an example page. It's different from a blog post because it will stay in one place and will show up in your site navigation (in most themes). Most people start with an About page that introduces them to potential site visitors. It might say something like this:
Hi there! I'm a bike messenger by day, aspiring actor by night, and this is my website. I live in Los Angeles, have a great dog named Jack, and I like piña coladas. (And gettin' caught in the rain.)
…or something like this:
The XYZ Doohickey Company was founded in 1971, and has been providing quality doohickeys to the public ever since. Located in Gotham City, XYZ employs over 2,000 people and does all kinds of awesome things for the Gotham community.
As a new WordPress user, you should go to your dashboard to delete this page and create new pages for your content. Have fun!
Traveller's Choice Awards
Traveller's Choice Award 2022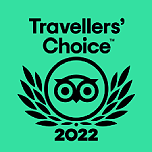 Travellers' Choice Award is only given to the top 10 percent of accommodations, attractions, restaurants, and holiday rentals listed on TripAdvisor & to recognise us is truly a huge achievement.
The Travellers' Choice award is the highest honour TripAdvisor can bestow and we are honoured to be awarded with the Traveller's Choice Award for 2022. This is a huge achievement and we are thankful to all our customers and staff.
Our average customer rating is 4.8 / 5
It's been a while since we last had a meal from here, what have we been missing!! Excellent food, the complexities of flavours are amazing, our taste buds are dancing. Now knowing that they do deliveries as well, is going to make us use them even more than we did before! First class, many thanks!
Wow! Probably the best Indian food I've ever tasted! The flavours of the food were stunning. Thank you for a lovely evening.
Finest Indian Cuisine,
Warm Hospitality & enticing aroma awaits you!
Nirala's journey started back in early 2013, it was an effort to bring a truly Indian cuisine right into the neighbourhood. Since our opening, we've grown to become one of the top restaurants in Manningtree and around. It's not just the delicious Indian food, but the warmth and hospitality Nirala offers is making the favourite among the locals as well as the travellers..