Traveller's Choice Award 2021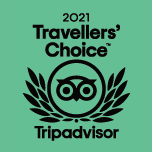 TripAdvisor is the biggest travel review website in the world, with millions of people placing enormous trust, their awards are special. The Travellers' Choice award is the highest honour TripAdvisor can bestow and we are honoured to be awarded with the Traveller's Choice Award for 2021.
With the recognition, we are now in the top three restaurants in Manningtree, this is a huge achievement and we are thankful to all our customers and staff.
Traveller's Choice Award 2020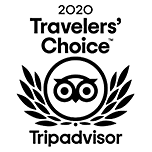 Based on millions of reviews and opinions from people, Trip Advisors annual award recognises the very best restaurants in terms of service, quality, customer satisfaction and more. Nirala Tandoori at Manningtree is recognised by Trip Advisor in its Traveller's Choice Award for 2020.
Travellers Choice Award is only given to the top 10 percent of accommodations, attractions, restaurants, and holiday rentals listed on TripAdvisor & to recognise us is truly a huge achievement.
Certificate of Excellence 2019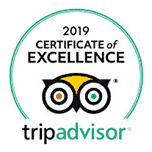 Nirala Tandoori is proud to receive the Certificate of Excellence fourth year in a row. We take great pride in this recognition and would like to thank all our customers who have taken the time to post their valuable feedback onto TripAdvisor. We express our since thanks to our staff and management in delivering exceptional customer service which helped to achieve this great success.
Certificate of Excellence 2018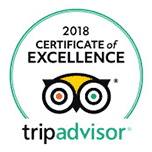 We are delighted to receive the Tripadvisor Certificate of Excellence award for 2018, this is the third consecutive TripAdvisor Certificate of Excellence award. Trip Advisors awards are a great recognition for the hard work we are putting to ensure that the locals, patrons, guests and visitors are having good food and a truly memorable experience.
Certificate of Excellence 2017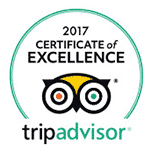 Nirala Tandoori is pleased to announce that we are awarded with the Tripadvisor Certificate of Excellence 2017, this is our second year we are getting this award and we are extremely thankful to all who have visited and reviewed our establishment. Trip Advisor's Certificate of Excellence recognises the best and we are pleased to be recognised for our sincere efforts to provide authentic Indian food in Manningtree.
Certificate of Excellence 2016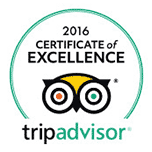 Nirala Tandoori is awarded with the prestigious Certificate of Excellence by TripAdvisor. Award honours select establishments that consistently demonstrate a commitment to hospitality excellence, and takes into account the quality, quantity and recency of reviews submitted by the users. We thank all our patrons, suppliers, staff and management who helped us to achieve this Award!